Music + Merch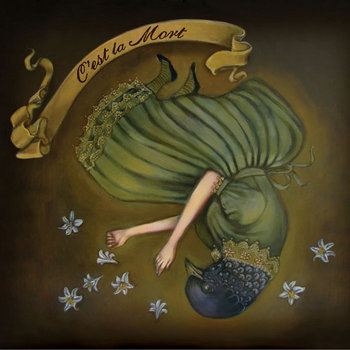 Empty Words Fill Lonely Spaces (2010) CD. 10 songs, 48 minutes. (on sale): $5
No time to say goodbye
Among the ruins
Paper ships [mp3]
Nothing ever lasts [mp3]
Bridge of sighs
Drown out
Stand fast
Bled
Final call
Closing credits
Now available digitally, through Amazon, emusic, iTunes, CD Baby and at bandcamp. You also have the option of ordering the physical CD at bandcamp and getting an immediate download of the album. Order the CD and we'll include a bunch of cool extras (stickers, buttons, a nice note, maybe even wrapped in newspaper like the new Radiohead)
-------------------------------------------------------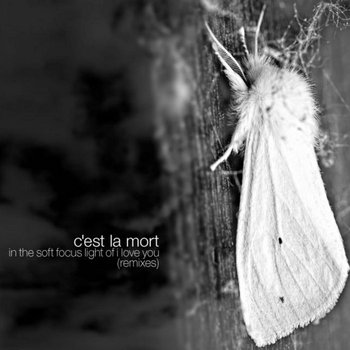 In the Soft Focus Light of I Love You Remixes (2010) CD. 7 songs, 37 minutes limited edition
Paper Ships (Jupe Jupe)
Closing Credits (Chadwick) [mp3]
Among the Ruins (Doll Factory) [mp3]
Stand Fast (Blicky)
Paper Ships (Chris Prescott)
No Time (Emergency Hand Puppet).
Ruined (Tension Studios)
CD is sold out
Now available digitally at bandcamp
______________________________________________
Shirts
Please contact us directly for ordering shirts. info@cestlamort.com
NEW!
C'est la Mort Broken Heart Men's S, M, L, XL, women's M, L. $15

Limited quantities in white, too. Perfect for poolside or the Italian Lakes District.

CLMbrella Men's M, or XL, womens M. $12 We're running out of these, so get them while you can!


Angel (Silver on black) Men's L, XL. extremely limited quantities. $10
Broken Hearts and Umbrella shirts are on high quality American Apparel shirts.
We like going to the post office. All shirts come with buttons, etc.
______________________________________________
Trinkets and baubles
We have buttons and stickers, included free with any CD or t-shirt order. Or a set of three buttons and a sticker is $2 postpaid in the US / $3.50 worldwide.
For orders or any questions, please write: info@cestlamort.com